How EXP Package Shipping Works
1
Enter From & Destination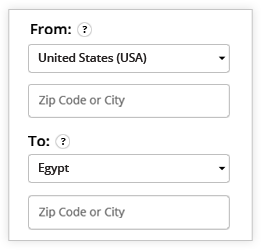 From & To
Enter Starting point to your destination. If you shipping USA domestic, please enter zip code and city in "From & To" field. If you shipping international just select your country name from list.
Shipping Date
Select your shipping date. Just remember "Pickup Services" available Monday To Friday on regular working days. "Drop Off" Available 7 days a week accept holidays and some special days
3
Select Items Like to Ship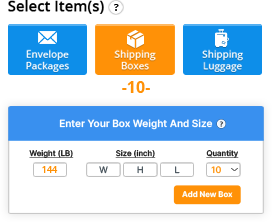 Select Items
For your convenience we have "Standard Size" Box & Luggage on our item category. Please select any of the standard size box and luggage you want to ship ( You may add Box and Luggage together) ...More
Check Price
When you click check price our system will be Start calculate and find best possible shipping rate with available shipping companies.
5
Select Shipping Services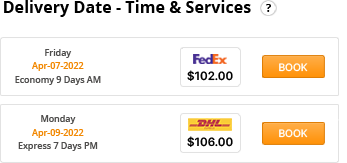 Shipping Rate
Our System will be show available shipping services with best rate. Please select your shipping service and start fill in sender and receiver information along with custom details
Shipping Label
When you, complete order details and payment section, our system will create "Shipping Label" You may print your shipping label and attach on your packages Box and Luggage. If you request ...More
Why Ship With Us?
ExpPackage offers the best pricing and a selection of rapid, trustworthy delivery solutions, thanks to our long-term partnerships with FedEx and DHL.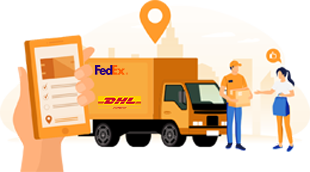 Our partnerships provide you with the most competitive international shipping prices available.
It's simple! Simply create a shipment, print your label, and carry out at a nearby drop-off location, and your box will be on its way!
We can provide you with best competitive lowest price than any other competitors in the market. No hidden charges will be applied.
How to Save on Shipping with ExpPackage?
Shipping your package and saving is easy, just follow the simple steps: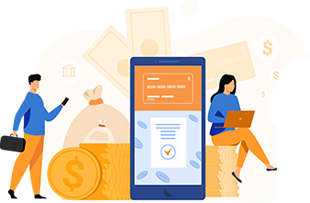 Pack your shipment carefully.
Log into your ExpPackage account to prepare your package.
Well pack your items and remove extra cushioning to save some spaces.
Choose the right size of your package from "Select Items" section.
The more box you ship, the more you will be able save with us.
Choose best carrier option for you to ship you package.
Drop off your package with the carrier option chosen or we can simply arrange a pickup for you.
That's it! Our Innovative IOT technology will find best suitable cheapest carrier options for you.
Thanks to our global partnership with FedEx and DHL!