Protect Your Product
When you select shipping boxes, please use strong box and use bubble wrap for fragile items. Do not use lightweight shipping boxes and do not dump your items inside boxes without protection.
When you use lightweight shipping boxes or items without protection, then 90% of your items will be damaged.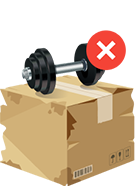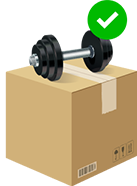 You may purchase strong boxes from uline.com or homedepot.com or let us ship you packing materials with the shipping cost.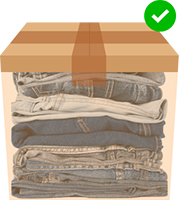 Perfect-sized shipping boxes may save $100's on your shipping cost. Do not use an extra-large box for your items. Make sure your items are fitting inside the box.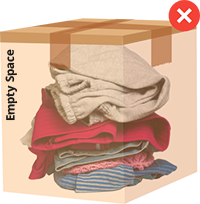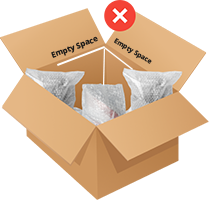 Do not use the box close to your hand without any thinking. Please use perfect-sized boxes or fold the box top to make it smaller as per your requirement, to save money on shipping costs.
Your Package Will Be Upside Down So Many Times
Unfortunately, your package will not be carried on a golden plate. Your package will be moved and push it so many times and will stay under other boxes. So please use a strong box to make sure your products will not get damaged.
Your package will be upside down at least 3-4 times. So please make sure that you are using a sturdy shipping box.
Make sure your items are protected & packaged strongly so that your items do not break even if it falls to the floor. Carrier and driver will move to re-locate your packages 5-7 times till delivery of your packages.
Your package will not be traveling alone. In most cases, they will be joined with other boxes and should be strong to carry at least two 60 LBS boxes on top of your box.